Dominique Estival     <![if !vml]>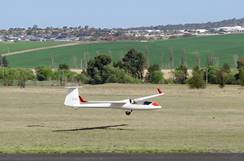 <![endif]>                        
Main Page                           
My main field of research is Computational Linguistics, or Natural Language Processing, that is making computers understand and process human languages. I have worked at the interface between academic and industry research, on projects ranging from formal grammars development to machine translation tools or dialogue systems with virtual advisors. More recently, I have become interested in the question of communication in aviation.
In 2010, I joined MARCS at the University of Western Sydney, where I manage AusTalk, a large speech data collection project (see the SBS News program) and Alveo, a Human Communication Virtual Laboratory (see the video).
I am an Honorary Associate in the Department of Linguistics at the University of Sydney, where I have taught the "Syntax" and "Syntax of English" subjects. I also regularly give invited lectures on "Human communication" in the Aviation course at the University of New South Wales.
Aside from Linguistics and Natural Language Processing, my other interest is aviation and I am a flight instructor at Gostner Aviation and Whitworth Aviation.
On this site, you can find information on:
In 2008, I started the organisation of the Australian Computational and Linguistics Olympiad (OzCLO) and chaired its Steering Committee until 2013. We have sent an Australian team to the International Linguistics Olympiads (ILO) since 2009. OzCLO has now expanded across Australia, with more than fifteen hundred high school students competing in 2014. You can hear more about OzCLO in the Lingua Franca interview (ABC Radio, September 2009), and in the PM radio program (ABC Radio, February 2010).